Rob is an independent commentator and communicator on conservation, farming, wildlife, forestry, hunting, rewilding, land use, environment, food and more. He chairs debates, facilitate dialogue, lead walks, has over 120 letters published in The Times, fronted two TV series, is a rural chartered surveyor and founder of Reconciliation Countryside Services and Track II comms
Recent: 60 min zoom interview with him on countryside issues (30min audio version). Book review of BTO's Red 67 and Patrick Laurie's 'Native'. Letters in The Times re hedgerows|Ag bill | forestry | farmland birds | flooding |deer fencing | badgers and heather burning 
Upcoming: Farmers Guardian on vertical farming. Podcast with Rob by Countryfile Magazine. An interview with Prof Tim Benton. 
Previously, interviews with Michael Gove, Ben Goldsmith. Speaker Land Use Conf. 'Rewilding, nature and people, Herts County Show Chair CIC wildlife/hunting Namibia Opinions: On curlew for RSPB, moorland management for Shooting Gazette and rewilding for RICS.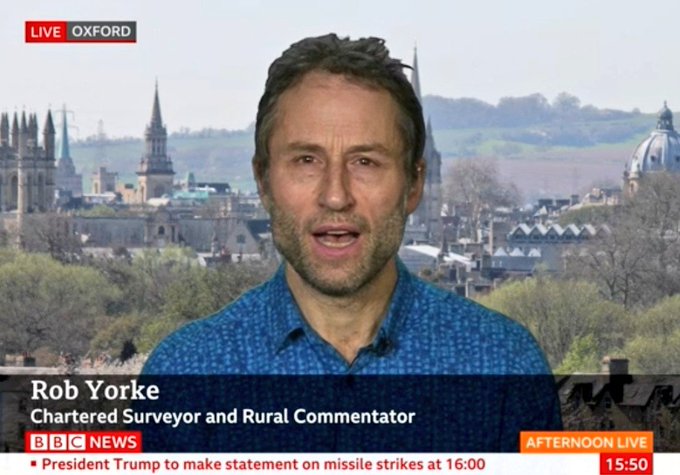 For hire: talk, walk, chair, debate, Reconciliation Countryside and Track II comms services. 
Click here to sign up for newsletter |Twitter |Instagram |LinkedIn
As a self-funded independent commentator – any contribution to expenses gratefully received > here. Thank you