My piece, in verbatim, originally published in Shooting Times magazine June 2017 – now published with reference links and updated addendum.
'Communication around shooting is far from straightforward. Rob Yorke looks at what the industry could do to bolster shooting's public image'
For this challenging article, I canvassed opinion from the National Trust, Countryside Alliance (CA), RSPB, Wildfowl and Wetlands Trust (WWT), the National Gamekeepers' Association (NGO), the GWCT, Scottish Natural Heritage (SNH) and BASC on how shooting is perceived and how it could better improve its public relations.
As anyone involved in it will know, shooting is an activity split between being a recreational activity and a business bringing a socio-economic boost to rural areas. So how can the media cover such a diverse activity that ranges from pest control of wood pigeon and rough shooting for rabbit to driven grouse shooting and walked-up wild pheasant?
"It's extremely hard to interest the media in anything that strays from the journalistic norm when it's easier to tend towards stereotype and cliché," says Tim Bonner at the CA.
"Most of the public have a pretty ambivalent view of shooting, being neither for or against it," says NGO chairman Liam Bell, reflecting on how steeped shooting has become within the historical rural context. The media's role is to challenge this, mirroring the changing cultural values of one of the most urbanised societies in the world, many of whom seek to understand, utilise, question and re-engage with long-lost connections to food, nature and the countryside.
"Inclusive behaviour and respect for other's enjoyment of the countryside is essential," says the National Trust's Peter Nixon. Indeed, shooting's relationship with wildlife conservation is key to the public eye — a far higher priority than intangible economic benefits from shooting. Its intrinsically closer links with nature deserves more celebration and closer scrutiny.
Dr Ruth Cromie from the WWT suggests that "conservation needs all the help it can get; it's daft for those who love wildlife to bicker." Many would agree. Martin Harper at the RSPB "supports those who manage their land sympathetically for wildlife and acknowledges those shoots that play a vital role in saving our threatened wildlife."
For all the good shooting can do, detractors seek to divide and rule – wheeling out the bad practices or illegal incidences, some out of context, that feed newspapers, steam up radio audiences and provide click-bait to blow the lids of a noisy Twitter minority. As NT's Peter Nixon comments:
"Deeds will be as important for the future of shooting — especially in the ever-more transparent world of digital technology and social media."
It's important to be clear with whom one is dealing. There is no argument we can have with the anti-shooting lobby who, holding their own ethically valid values, some of which may run contrary to wildlife conservation objectives, will find any way to destructively undermine shooting of any type. This is completely separate from seeking constructive dialogue with those conservation organisations that fence badgers out of wader colonies, shoot deer to protect habitat and exterminate invasive species while explicitly stating they are not an animal welfare organisation.
Peter Morris from WWT says, "Online, we are shot by both sides. Some call us 'anti-shooting' for promoting non-toxic ammo, even though it results in more birds. Others call us 'murderers' for having guns at all for predator control, even where it results in more birds. The irony is, in private, both camps are good, reasonable people who also want more birds and know full well how these approaches offer solutions. Sadly, the risk of drawing crossfire prevents them from saying so publicly."
"We need to make friends not enemies, steer clear of being drawn into unproductive needling conflicts," says Bell at the NGO. "What can never be defended is poor practice or law breaking".
Conservationists of every hue have more in common than we realise and I despair when raptor workers and young naturalists are 'warned off' by extremists for working too closely with those affiliated to shooting interests and vice versa.
Roger Burton from SNH suggests "looking for bridges that can be built from both sides with shared solutions often more likely to endure. There is plenty of common ground on conservation matters that appeal to a silent majority who, with less ingrained judgements, are ready to champion consensus with better outcomes," he stresses.
This should apply to conservation organisations. For example, when scientific research this year confirmed that curlew numbers showed strong positive associations with gamekeeper density, it should trigger closer collaboration. Unless we can move on, some of the wildlife we all care about are rapidly becoming conflict-by-proxy due to scientists unwilling to work together for public benefit due to personal principles or fear of membership driven public opinion.
Science shows us that those engaged in collaborative processes develop psychological ownership of the process, which leads to better trust and responsibility for wildlife. If citizen science is the bedrock of Big Garden Birdwatch and Big Farmland Bird Count, why not include valuable data from BASC's 'Green Shoots' or GWCT's Gamebag Census within the conservation industry partnership's State of Nature report?
Others do it well. The Americans have duck stamps – shooting fees that go directly to wetland creation; German hunters are under obligation with farmers to control wild boar; Danish rural payments are tied to habitat-creating shoots. A meeting of the International Council for Game and Wildlife Conservation (CIC) explored how hunters could widen public interest by highlighting the works undertaken by them for wildlife.
Much of my knowledge, connection and love of wildlife comes from being in the countryside with a gun. As Roger Burton at SNH says, "We should all be attuned to tracking cultural preferences. It's politic to stay in tune." Even if it requires cleverer communication in reversing the airbrushing out of how Richard Jefferies, lauded as a nature writer, gained his insight from working as gamekeeper or how Sir Peter Scott became interested in natural history via his early passion for wildfowling.
Evidence tells us that being franker about an issue to invite dialogue so challenges can be voiced is preferable to defensive arguments seeking to shut down a debate. It's time shooting interests convened low-key uncomfortable conversations in independently facilitated neutral spaces with those willing to talk, rather than blindly posting another advert for "unlimited bag partridge days".
The jargon-heavy National Ecosystem Assessment is an opportunity to re-frame shooting in a modern context of ecosystem services covering recreational shooting of released pheasants at sustainable densities, private funding for raptor nest sites on grouse moors, provision of venison from red deer culled to enable natural regeneration of trees, and management of roe deer to protect nightingale habitat.
When the editor of a popular countryside magazine suggests to me that shooting-related content has become harder to sell to readers because of both real and perceived illegal practices, there is a need to do something about it. If staff at two well-known conservation organisations — one of which does shoot — are concerned about the poor practices threatening to drown out all the good research and work done to date, it is time to act. As SNH's Burton puts it, "between the poles of opinions lie huge continents of consensus". It is time to take the initiative in communicating better practices for the future while consigning poor practices to the past.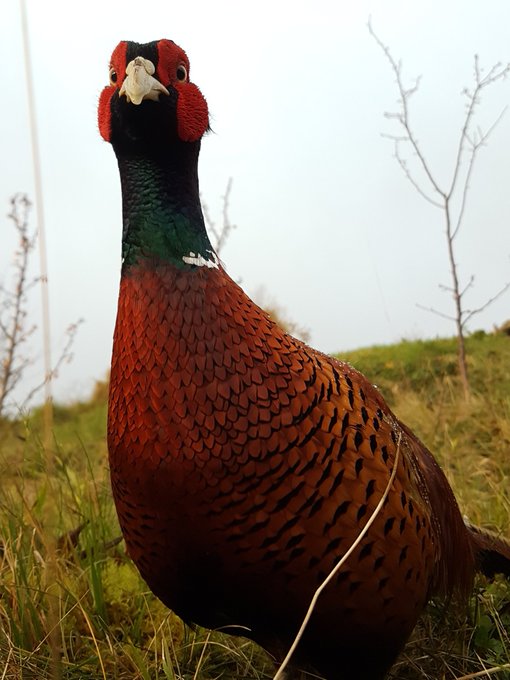 Addendum

Sept 19. Defra review. Observe the Code of Good Shooting Practice. Released game birds (Section 7 page 12) – pdf

Sept 20  – Nat England rev of game bird release

Oct 20 – RSPB review of driven grouse and high-density release gamebirds

Dec 19 article on transitioning from lead shot https://robyorke.co.uk/2017/07/shooting-must-make-friends/