"What makes a freethinker is not his beliefs but the way in which he holds them" Bertrand Russell.
I've never been the one to toe the line or fall in with partisan crowds. Perhaps asking awkward questions, trying to walk in the shoes of others, seek out unsaid thoughts in the room. Or maybe it's just the diverse company I keep at farming conferences.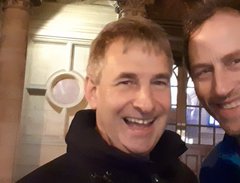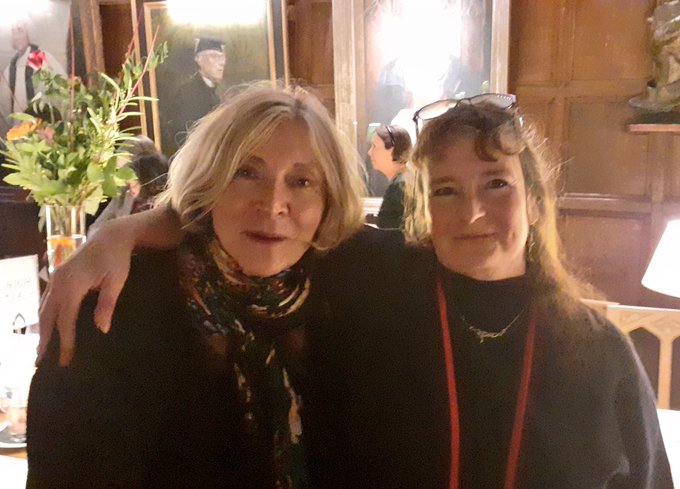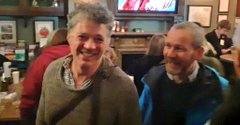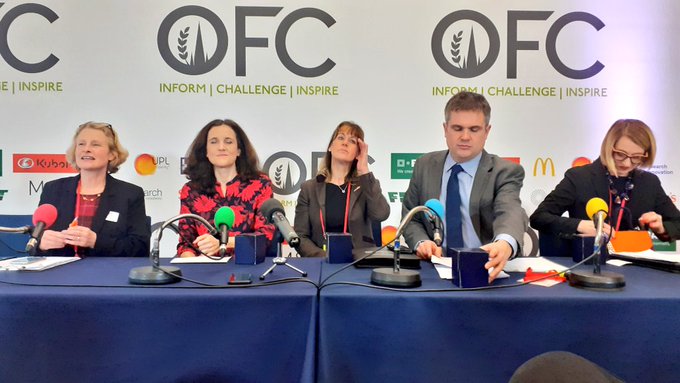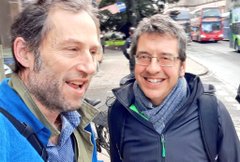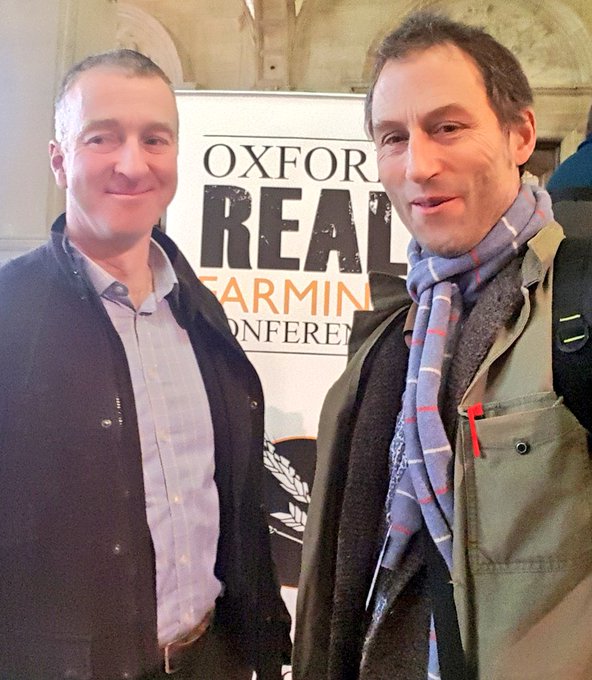 A knife cuts both ways. An old farmer once took umbrage at my even daring to mention alternative upland vision. I was moved on another occasion to remind a roomful of ecologists, questioning funding for "farmers who had trashed the land", of post-war policy context that drove land use practices which now society seeks to reverse. In short, I take heat – or stony silence – for airing 'wicked problems'.
Inhabiting grey areas of nuance is never popular.
Fencing
'Get off the fence'… is a refrain sometimes aimed at me (see comments here). Social media is no friend of nuance or those with different values or politics but common interest over conservation. Evidence is important but perception matters. Glyphosate is vital (used judiciously as per the label) for a range of uses. From lowland min/zero till farming cultivation to lock up carbon, to rewilding planting projects on bracken hillsides (see tree protection) and for stopping great-crested newts from jumping over precautionary fences.
Aldo (loved by many) Leopold
Shooting can play an important role in conservation land use. As long as it moves away from lead shot (my piece for Shooting Gazette), raptor persecution (my blog for RSPB), and excessive game bird release (current GWCT guidelines) densities. Forestry is good for mitigating effects of climate change and woodland wildlife. As long as it's not on peat or near open land with ground-nesting wading birds of conservation concern. Both examples vital to ensuring the outcomes of public policy and private enterprise align – especially important when private spending (incl NGOs) on conservation is increasing, while public expenditure on decreases.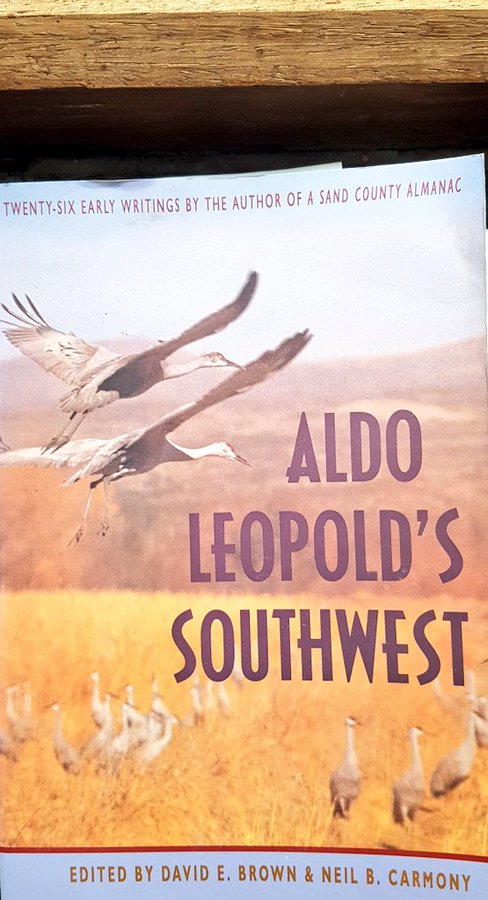 What's not to like when wild areas or woodland created by landowners for wildlife may also offer brilliant sustainable hunting opportunities? Matters close to the heart of Aldo Leopold, a conservation hero lionised by both hunters and wilderness-seekers for different reasons. He is to be lauded for his refreshingly self-critical ability to adapt and change his thinking over his lifetime. Similar to Sir Peter Scott's love of shooting ducks being fundamental behind his founding the Wildfowl and Wetlands Trust honed on his 'hunter/naturalist' skills.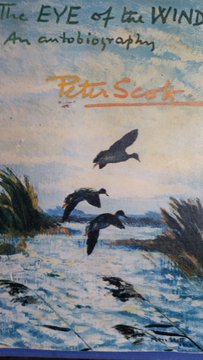 "Better to be criticised by your friends than to be attacked by your enemies" RY
I encourage my children to be curious, inquisitive, even to the point of contrarian, in questioning authoritative-sounding views. Especially when they learn to smell the hint of reductionist fervour seeking out media attention. Science is all about curiosity and uncertainty. It should inform our actions (never more so than during a virus attack), but as conservation science is itself uncertain, poorly worded research abstracts behind paywalls hardly helps. Especially when there are other possibilities, other narratives in the same space. Such as harriers amongst forestry – see here.
---
Tolerate thinking
Tolerating these "other possibilities", scrutinising old conversations, while maintaining lines of dialogue, are important.  Some of my 122 letters published in The Times fall into this frame (see #blackgullview for back catalogue). By my taking a different view to Simon Barnes, a respected nature writer, does not mean I disrespect nature. Nor do my tricky questions I've pitched at Gove (2018), Goldsmith (2019) or Monbiot (2013) in interviews, necessarily hold a mirror up to my beliefs.
I'm always amazed by how few engage with my provokes – such as this 'wicked' example below.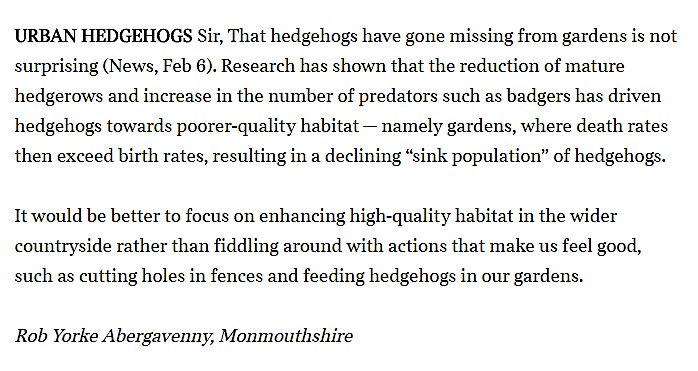 Perhaps after 10 years on Twitter, 20 years writing letters and 30 years thinking too much about all this, I should just accept myself as an Inconvenient Conservationist? Observe my upcoming review of Red67 (birds) in a BBC magazine next month: popular I'll never be; free to think, always.
Oh, and be aware of the 'backfire effect'!