The Agriculture Act 2020 slipped quietly into law. It was only when talk about cash reached headline pitch, that the full content of this wide-ranging Act starts to unfold.
As the new Ag Act takes over the driving seat from the 1947 Agric Act, it's time to get on board now.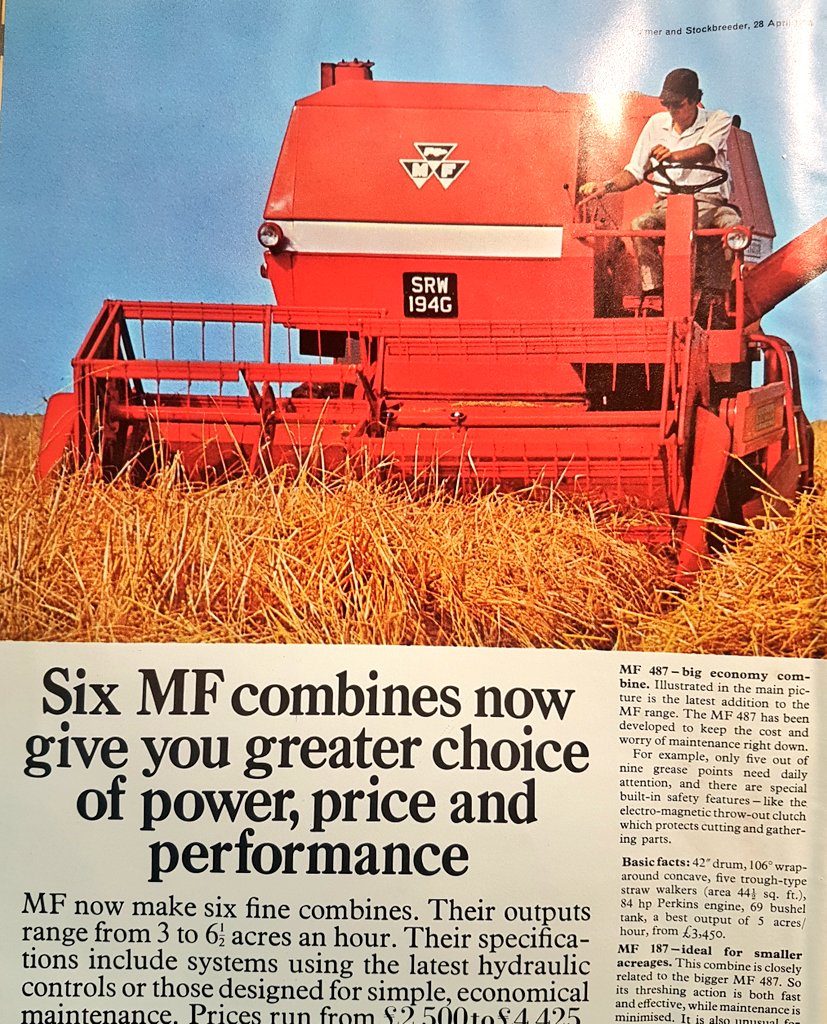 Range of roving matters
It's still early days (though the writing has been on the wall for 2 years). A little context. Where to start? Let's try 1970. The birth of the Range Rover, open air cab Massey Ferguson combines, benchmark startdate for farmland birds, excitement of new kit and now banned pesticides, an explosion of supermarket choice, and the journey into Europe.
Wind forward through the Common Agricultural Policy – note my 1990 student project's conclusion – with all its various reforms, to recent history.
Saloon selective
The 'Health and Harmony' consultation, germ of the Ag Act, was a creative attempt to link farming practices more harmonious with the environment, alongside healthier eating habits. The press enjoyed an Essex joke after my interview with Minette Batters at Hay. Michael Gove soon after set the ball rolling in 2018 – clear hints in my exclusive interview.
Of course, this journey stretches back before the 1970s. -A guest blog from the late Sir John Marsh reflects on this period – arguably setting a tone for the current transition.
Beyond Health & Safety
For me, it's important to acknowledge what farmers achieved in line with post-war policy demands.
They were asked to plough uplands they wouldn't wish to touch. Some died (from 31min) delivering it. Three generations of farmers spanning 80 years are still sitting at the same kitchen table as this new era dawns. The cheque book may have moved, but some mindsets may not have.
Standard good practice
There's much in the Ag Act still to unpick. Standards (food safety, animal welfare, generic enviro, farming practices) have had an energetic outing. The Economist expressed it well in "Pig of problem" (free to read here).
The upcoming Environment Act will hopefully not stifle innovative or overregulate the Ag Act. The latter taking the grunt load. 'RPA-administered' (RPA payment software-ready, I hope) charged with delivering public goods, nutritious food, all while becoming net zero by 2040.
Oh, and be aware. Engaging in dialogue on this transition with three, at times, very different audiences – "mass mindset" society, land manager sector and academic wonks – is a minefield of semantics, reductionism and partisanship. Witness the temporary authorisation of neonics for sugar beet episode.
Small print, big issues
It's worth exploring the Ag Act now. Sustainable Farming Incentive, Farming Investment Fund, Farm Resilience Fund 2021-24, Innovation Research. Don't leave it to others. Or too late. It cries out for creative, disruptive thinking (not always a forte of a conservative rural sector).
Push for profitable deliverable Enviro Land Management (ELM) schemes, a pragmatic RPA, and practical productivity grants. Stay in enviro schemes, go a little wild on the fringes – spend less, create more. Find out what's on your land and consider doing environmental stuff gratis, just coz you love it.
Carbon cropping
There's support for facilitated producer groups (buyer co-ops, as well as producing wildlife), and funds to upgrade failing slurry stores. Time to reform tenancies (to temper high rents to ensure tenants can sustain family farms, mental health, soils and skylarks).
And, an overlooked element of the Ag Act, funds for forestry activities. Especially when State of Nature reports unmanaged woodlands as a source of wildlife declines. So, fire up the chainsaw, and don't forget to check ash trees for dieback decay.
A link to Defra's start-of-the-journey booklet. Get involved – Defra are looking to co-design. There are robust brave kitchen discussions ahead (hopefully more face-to-face after the Zoom gloom). Be curious on elements of land sharing and sparing at any scale: don't fear becoming a primary land manager, with food producer on the side. Talk and walk with others – shelve ideals and be open to ideas from all comers.
Never tell people how to do things. Tell them what to do and they will surprise you with their ingenuity

General George Patton
This is a live, adaptive blog! Updated anytime. Click links, be curious. Read between the lines. Engage. Leave a comment, however robust.